My Take: Who would Jesus vote for?
In honor of Super Tuesday we're reblogging this post by Larry Alex Taunton posted on CNN's Belief blog. Enjoy!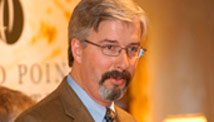 Editor's note: Larry Alex Taunton is the founder and executive director of the Fixed Point Foundation and author of "The Grace Effect: How the Power of One Life Can Reverse the Corruption of Unbelief." You can follow him on Twitter @larrytaunton.
By Larry Alex Taunton, Special to CNN
(CNN) — Jesus isn't up for re-election this year. He's an uncontested incumbent of sorts.
But that hasn't stopped presidential candidates from claiming his endorsement and hoping to ride his royal robe into the White House. They invoke his name to summon votes the way his Apostles once used it to make the lame walk and the blind see. They try to, anyway.
View original post 883 more words