In her blog post, Andrea Palpant Dilley talks about her struggle for faith, and why it comes so hard for many of us.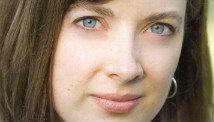 Editor's note: Andrea Palpant Dilley is the author of "Faith and Other Flat Tires."
By Andrea Palpant Dilley, Special to CNN
During my junior year in college, I took a butter knife from my mother's kitchen  and scraped the Christian fish decal off the back bumper of the Plymouth hatchback I'd inherited from my older brother. Stripping off that sticker foreshadowed the day, a few years later, that I would walk out of church.
The reasons for my discontent were complicated. By most standards, I had a healthy childhood.  I grew up the daughter of Quaker missionaries in a rural Kenyan community that laid the foundation for my faith. I spent the rest of my childhood in the Pacific Northwest, raised in a stable Presbyterian church that gave me hymns and mission trips and potluck dinners.
I was surrounded by smart, conscientious Christians, the kind of people who…
View original post 846 more words